We all want to find belonging in our lives. We want to belong within our family, with our friends, with ourselves. We want to be accepted for who we are – we want to know who we are. Every person wants to be weighed & measured and found worthy.
You share your stories all the time.
In Facebook groups, on blog posts, whispered to strangers at the playground – you both hope, and fear, that someone will hear. You search for belonging and acceptance for who you are, with all your faults. You hope for belonging. You share your stories in order to be seen and heard.
You dream of friends you haven't met yet. You pray for magic wands and winning tickets. If I were to have that, then I'd find acceptance and belonging.
You've been told that your faults are too big, too constant. "If only you hadn't said that one thing that one time, then maybe you'd be accepted".
After you've been rejected one too many times, you slowly stop reaching out. It hurts too much to allow hope to surface. It's easier, and less painful, to curl into yourself.
The details may change from person to person, but the story is basically the same. You feel so lonely – even when you're with other people. You have hopes and fears you never share because you're sure you'll be rejected for voicing them. You have questions you never ask because cancel culture is so real, and so powerful, you're afraid you'd be even more alone than you are now. "How could I ever recover if I lost what little I have now"?
Your stories are shared by so many different people.
Your stories are my story too.
I was the kid who saw rejection when my friends played with someone else. I was the kid who believed I was unlovable, unlikable, and unworthy. I sat in the rocks by myself until recess was over. I read my books alone because I didn't believe others wanted me around. This continued through high school, and into university.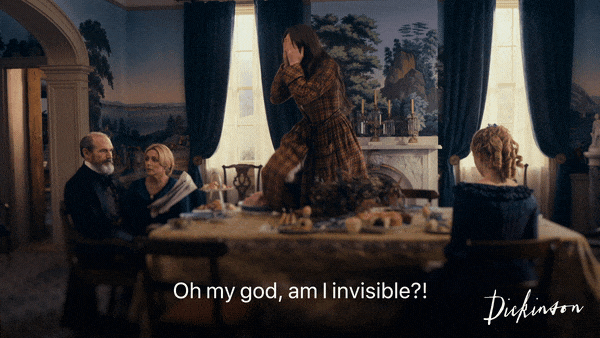 My boyfriend, now husband, and I walked down the street. We stopped each block because we ran into someone else I knew. Someone who wanted to talk to me. I didn't see it like this. I saw people who knew me, but didn't recognize that they wanted to spend time with me or be my friend.
We moved into a condo building. Roughly 400 units in the building and I decided to have a party.
I invited everyone.
And they showed up.
One person carried an arcade game from his condo all the way to ours. People spilled into the hallway, and we made so many great friends.
I wanted a community. I wanted to find belonging. Every step of my life I tried to find or create belonging. But I struggled. I noticed every time I said the wrong things. I saw the times I reacted weird. I felt every single time someone didn't agree with me.
I believed I was unworthy. I believed I wasn't welcome.
It's easy to look at my story now and see how mistaken I was.
I was diagnosed with autism and ADHD last year. Part of what my neurodivergent brain does is make me think I'm rejected when I'm not.
There's a single story in my head, and I cling tightly to it.
We prove to ourselves that our negative thoughts are right – over and over again. We dismiss our positive thoughts. We dismiss the hopeful thoughts.
But before I knew I had autism, before I knew that my brain is hardwired to look for rejection, I learned how to shift my perspective so I could see an alternative story.
It's possible to prove ourselves wrong.
Maybe someone really is upset with you, but maybe they aren't. Maybe someone really is upset with you, but that doesn't have to be the end of a friendship.
So often we let our inner stories and fears of rejection hold us in place. We fear that if we face this issue, then we'll be rejected. We hope that if we don't face it, it'll blow over.
Maybe it does. Maybe you both forget. But more often than not we sit there and shrink away from the other person in an effort to not remind them of the transgression we are so certain exists.
What I've discovered is it doesn't matter whether someone else's brain is hardwired to look for rejection where it doesn't exist. It doesn't matter whether you have autism or not.
We are all the same.
We all fear rejection, and we all fear facing the very deep fear of being lonely.
More than anything we want to find belonging. We want to know we're welcome and accepted for who we are.
Finding belonging starts with knowing who we are as individuals. It starts with knowing what's important to us.
I am here because I know what it's like to search for connection and belonging, I know what it's like to hide who I am in an effort to be accepted by others. I am here because through my journey I've seen that there are so many other people searching in the dark just as I once did.
I know it's possible to find belonging and connection. I know it's possible to find peace & happiness. I want to share that with you.
Join our free community and create belonging with others who share the same dream as you.
"If you are a dreamer come in
If you are a dreamer a wisher a liar
A hoper a pray-er a magic-bean-buyer
If youre a pretender come sit by my fire
For we have some flax golden tales to spin
Come in! 
Come in!"
~Shel Silverstein